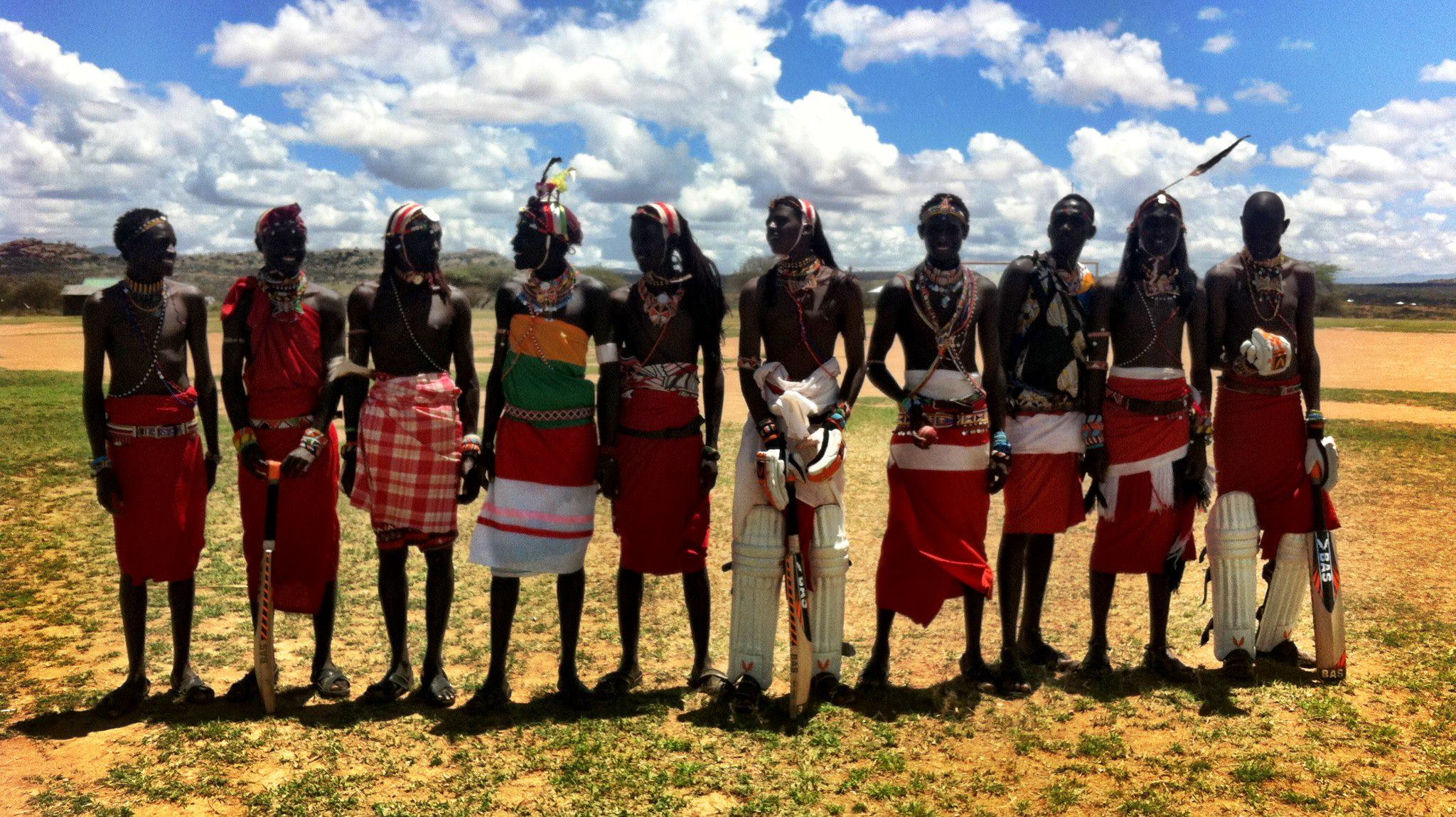 Maasai Tribesman Play Cricket to Raise Awareness about HIV/AIDS, Rhino & Elephant Conservation (Nanyuki, Kenya).
Imagine a cricketer who is a semi-nomadic cattle herder living amongst the wild animals of Africa. Imagine him who wears layers of beads; who sets fire on the field with his bright red clothes and flying braided hair; he who gives war cries while throwing or hitting a ball is actually a crusader from peace. Imagine him – a Maasai tribesman – playing a T20 match. Unbelievable ? Then you ought to meet the Maasai Cricket Warriors.
Maasai Warriors from the Laikipia region in Kenya have exchanged their spears for cricket bats and they are using cricket as a vehicle to empower youth and to target social problems in order to bring about positive change in their communities. The Maasai Cricket Warriors, who will be fully clad in traditional attire, will be coming to Australia in February 2016 to play against cricket teams across Sydney. The highlight of the trip with be two T20 cricket matches versus teams during Marathon Cricket - an event created by the Primary Club that raises money for sporting and recreational equipment for people with disabilities. These matches will be played on the hallowed turf of the Sydney Cricket Ground. During previous matches, the Maasai Warriors have given children from local schools in Africa to have the opportunity to watch their first live cricket match while at the same time participating in HIV/AIDS Awareness and Rhino and Elephant Conservation activities. 
"We are extremely proud to support this initiative,"
 said Richard Vigne, Ol Pejeta's CEO. 
"The Maasai Cricket Warriors are a perfect example of how sports can be a conduit for raising awareness amongst communities, particularly children."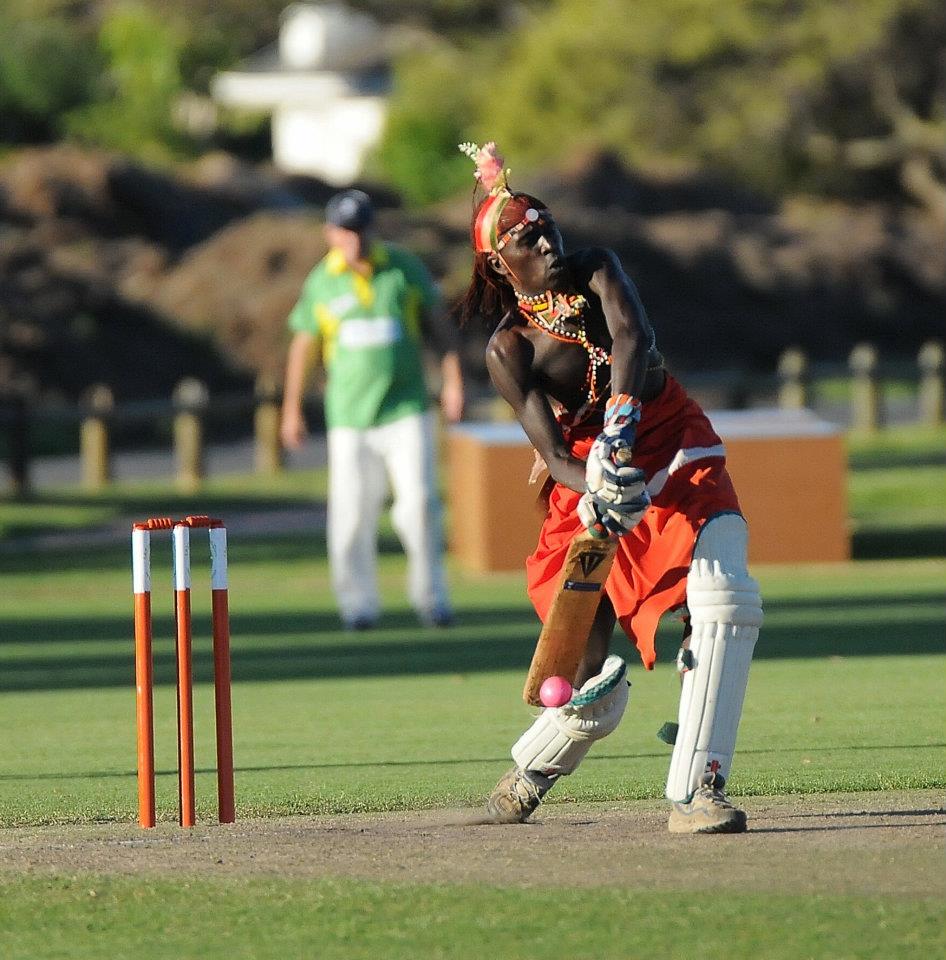 In addition to the Maasai Cricket Warriors being avid cricket enthusiasts with abundant talent they are also role models in their communities where they are actively campaigning against retrogressive and harmful cultural practices such as FGM (Female Genital Mutilation) and early childhood marriages and fighting for the rights of women in order to eradicate discrimination against women in Maasailand. Through the ethics and principles of cricket the warriors learn to respect one another and to foster peace and unity through the spirit of sportsmanship, while at the same time promoting healthier lifestyles and spreading awareness about HIV/AIDS Awareness amongst youth.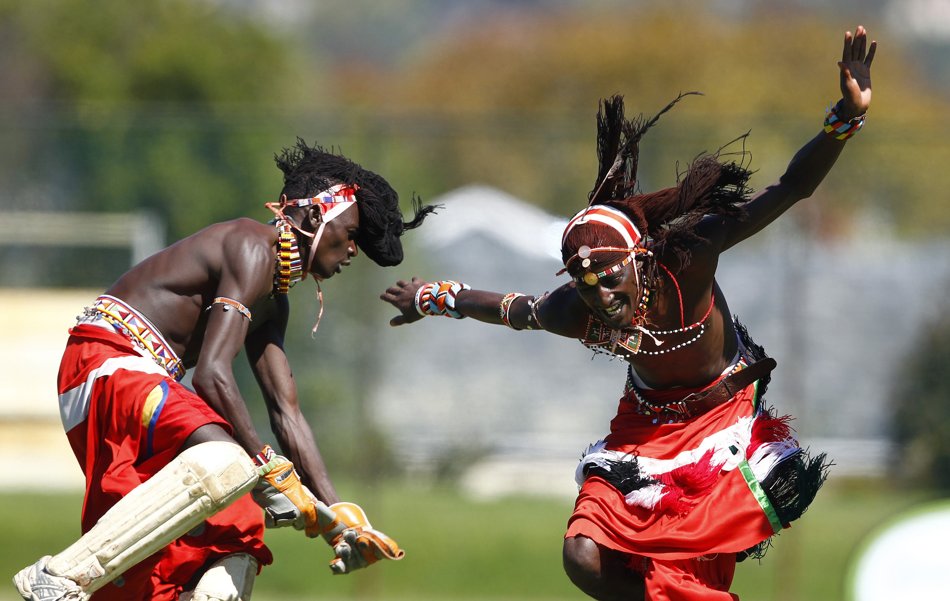 The Maasai Cricket Warriors are now engaged in the production of a documentary film called"Warriors" which highlights how the team are using cricket and the unity of sport to battle HIV and fight for women's rights. The 'Cricket Warriors' feel education and change is the only way to secure the health of the community, provide equality to their society, and as a result protect their future. But this has been the Maasai way of life since the founder families, and the elders fear changing these traditions will herald the end of the Maasai. The struggle between identity, heritage,and development is something that resonates across the globe – even in the game of cricket itself. The Maasai Cricket Warriors received an invitation to compete in the Last Man Stands World Championships, which took place in London, United Kingdom in August – September 2013. During the event - the players had the opportunity to play at Lords. ————————-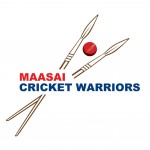 Maasai Cricket Warriors is a group of Maasai Warriors from the Laikipia region in Kenya who have exchanged their spears for cricket bats and they are using cricket as a vehicle to empower youth and to target social problems in order to bring about positive change in their communities. Their mission is to empower the youth in the Maasai communities of Kenya through cricket development, while enhancing their participation in community development, allowing them to become healthy, productive and well adjusted members of society. Visit 
Maasai Cricket Warriors